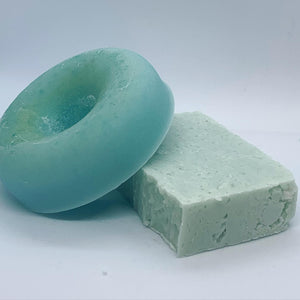 Conditioner Bars
Hair Bars are finally here!!! 
All Conditioner Bars are the same besides the scent and colour. Once again, packaging free to reduce waste!
Get luxuriously soft hair with every use of our Conditioner Bars.
Ingredients: Cetyl Alcohol, BTMS-50, Hydrolyzed Oat Protein, Cocoa Butter, Honeyquat, Panthenol, Cetrimonium Chloride, Dimethicone(natural), Cyclomethicone(natural), Essential /Fragrance Oils , Colour.
Instructions: Get your hair wet then rub the bar on your hair to create a nice silky lather, wait 2-5 minutes then rinse with water. 50+ washes.
---
We Also Recommend
---